Home
Acknowledgements
Hip hip hooray ... to everyone who helped us make this trip possible!

First thanks go to those who helped us get the Airstream roadworthy and trip-ready.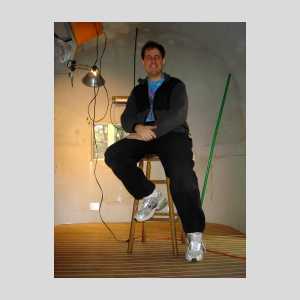 After laying the floor boards, installing
electricity and reattaching the aluminum wall sheets.

Tom Maxfield for doing electricals ... rewiring the brake and running lights and the internal wiring so it would safe. For helping us pickup the Aistream and bring it to Houston for repairs. For organizing a towing vehicle and storage space for the Airstream and for trusting us by lending us his car so that Peter could get his Texas drivers license.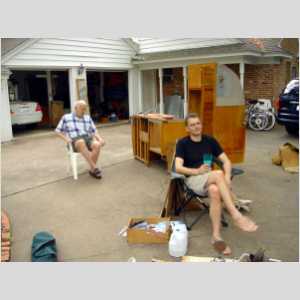 Easy to see what Michael put up with.

The late Michael Crawford for allowing us to use his workshop and garage, monitoring our work and saying "may I make a suggestion", and letting us park in his back yard while we removed the entire interior and replaced the floor.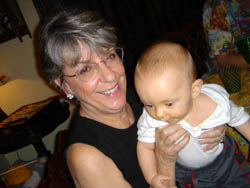 Sondra with Robin on his 0.5th birthday.

Sondra Maxfield for giving us the best gas heater in the world so we could be warm in the coldest, snowiest locations in Wyoming and the Pacific northwest! She also cooked us lovely meals and babysat! Thanks mom!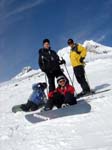 The Burrills on Mt. Hood.

Doris and David Burrill for letting us live in their guestroom and driveway for 3 weeks while we repainted the interior (due to major paint flaking). In addition to showing us their lovely Oregon and including us in their winter ski vacation at Mt. Hood.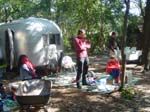 The Airstream on Marjorie's property.


Majorie Milby for hosting us and our airstream during the final preparation phase. Rene who works for her helped us maneuvering, Marjorie's good friend and garden architect Keiji often cooked dinner with the easy attitude of a master.

Wes Bush, and Bill and Barbara Davis for letting us store the Airstream while we were building the furniture and/or in Germany.

In addition to the wonderful people listed above, we would like to thank those who showed us glowing hospitality when we visited by letting us stay in their driveways, guestrooms, and/or timeshare apartments and making our trip memorable (the links go to the relevant picture pages or log entries): Lastly, we want to give our thanks to Uta Benke who cared for our Berlin apartments, dealt with our subletters, checked our mail and watered our lonely plants!